When Dr. Natalia Kanem visited a mobile maternal clinic in Syria's war-ravaged city of Homs this year, she was struck by one patient's cause of anxiety. It was not pregnancy.
"The first thing the woman wanted to know was, could I get the blood-pressure medication for her husband," said Dr. Kanem, who leads the United Nations Population Fund, which runs the clinic. Before Dr. Kanem's visit ended, she made sure the woman would get her husband's medicine. "If this is what's on her mind, we've got to accommodate it," she said.
Dr. Kanem, 62, an Ivy League-educated physician and epidemiologist from Panama who has spent three decades working on public health issues in some of the world's most deprived places, said the Homs anecdote helped to illustrate how the United Nations Population Fund, an agency known as UNFPA, does far more than its name might suggest.
With operations in 155 countries and territories, most notably the poorest, the fund is the world's leading provider of family planning services, including contraception. It has sent contraceptives by drone to hard-to-reach parts of Africa. It has helped guide Mongolian midwives over the telephone.
The fund has helped prevent millions of unwanted pregnancies and has sharply reduced maternal deaths in childbirth. It is a major advocate for women's reproductive health.
But the fund's work also can extend in positive ways into other aspects of a woman's life, Dr. Kanem said. Its mobile maternal health clinics, for example, are partly meant to give women safe spaces where they can relax and ask questions about anything, she said, including "things that are happening to their husbands and families."
Dr. Kanem, who was promoted from deputy to executive director of the population fund in October, is among the highest-ranking women at the United Nations and the first Latin American to head the agency.
Speaking with a mix of enthusiasm and what she called a wonkish love of science and precision, Dr. Kanem said the UNFPA's family planning was liberating millions of women to become educated and productive members of the work force, a profound shift that many developing countries are only now beginning to appreciate for its economic benefits.
Her ascent at the UNFPA has come against the backdrop of heightened global attention to gender abuse issues. Publicity has swelled over sexualized violence against women in conflict zones like Myanmar and South Sudan. Sexually abusive men have been exposed in politics, industry and entertainment — some of it tied to what President Trump's critics regard as his sexist behavior and attitudes toward women.
"I feel there is a historical moment happening," Dr. Kanem said, "where voices are much louder this year, than, say, in the past three, four, five years, on women's reproductive health, reproductive rights — there are a confluence of things."
She said her job is punctuated by constant struggles, in what clearly remains a male-dominated society, revolving around a woman's right to choose when or whether to have children.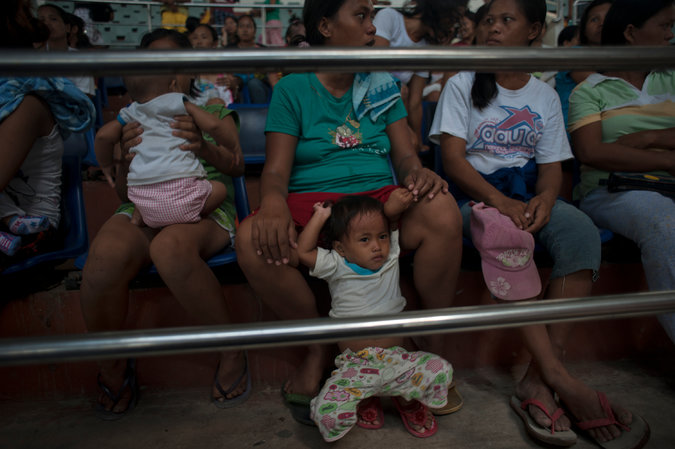 That right was built into the fund's mandate more than 20 years ago but cannot be taken for granted, Dr. Kanem said during an interview in her New York office, a few blocks from the United Nations headquarters.
"I think the mandate is continually questioned," Dr. Kanem said. "I think that is why the gender factor is really important to understand. It is a gendered world, and right now, adolescent girls and women in many communities around the world really do not have a say in what happens to them."
To many on the religious right in the United States, the fund is a political target that abets sin with American taxpayer money. Last April the Trump administration, in a move that alarmed family planning advocates but gratified many Republican conservatives, ended American financial support to the UNFPA because of the fund's working relationship with China.
The administration acted under a 1985 law, known as the Kemp-Kasten amendment, which allows the president to withhold funding to any organization deemed to support "coercive abortion or involuntary sterilization."
The administration's decision surprised Dr. Kanem, she said, partly because the United States had concluded in 2015 that the fund was doing exemplary work in China and did not engage in coercive birth control.
"It is the opposite of what we do," Dr. Kanem said of the accusation. "We make the point repeatedly, and I'm repeating now, because we do not wish to have this mistaken impression."
Americans United for Life, a Washington-based group that supported the Trump administration's decision, said it did not mean to imply that the UNFPA is engaged in coercive birth control.
"The determination was made based on China's family planning policies," said Catherine Glenn Foster, president and chief executive of the group. "It's about the partnership. I think the broader goal is we don't want that kind of activity happening at all."
The abrupt termination of money from the United States, one of the UNFPA's original founders nearly 50 years ago, suddenly left Dr. Kanem and her colleagues scrambling to fill a nearly $70 million hole in their budget.
It also made for awkwardness between Dr. Kanem and the United States Agency for International Development, or U.S.A.I.D., which had dispensed the money. The UNFPA and U.S.A.I.D. continue to collaborate in countries where they both work on family planning.
"We serve all member states, some are funders, some are not," Dr. Kanem said, choosing her words diplomatically. "So yes, we overcome whatever awkwardness there may be, because we see that we all share the same ultimate goal."
Still, women's rights advocates said the loss of American funding was a significant setback to the agency. Some said the effect was compounded by the Trump administration's decision last January to reimpose what is known as the global gag rule, a Reagan-era restriction that denies American aid to health providers in other countries that offer abortion counseling.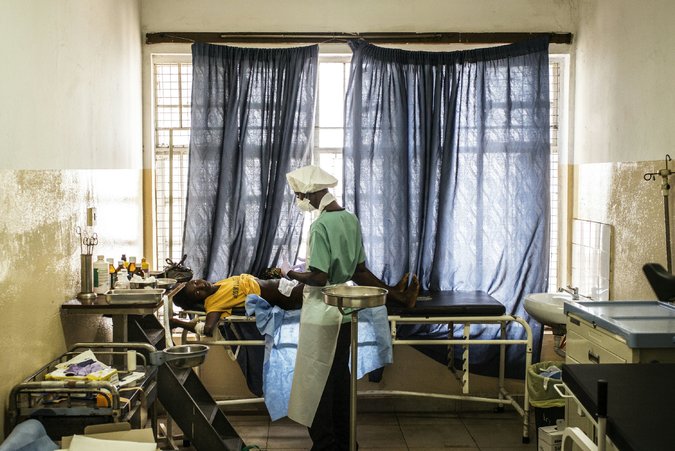 "UNFPA will have to confront not only the impact of direct cuts to its funding by the U.S. government, but an overall environment where sexual and reproductive health care is under attack," said Nisha Varia, advocacy director for women's rights at Human Rights Watch. "UNFPA's work will be more critical than ever, but it will have fewer resources."
In some ways, Dr. Kanem is well positioned to face the fund-raising challenge, having spent much of her career in philanthropy. She worked for more than a decade at the Ford Foundation, which financed work aimed at ending female genital mutilation, a ritual practice that persists in parts of Africa, Asia and the Middle East. She was the founding president of ELMA Philanthropies, a private institution focused on helping African children and young people.
When Secretary General António Guterres appointed Dr. Kanem, he cited credentials that included her penchant for building "strong local, national, international and donor-partner alliances."
Friends and diplomats describe Dr. Kanem as an extraordinary listener who will go out of her way to make strangers feel comfortable and understand other points of view.
"She'll put herself in the shoes of the person she's talking to," said Aicha Bah Diallo, a former education minister in Guinea who helped found the Forum of African Women Educationalists and who has known Dr. Kanem for years. "She knows how to make people happy. If you tell her, 'Oh, I like your dress,' she will just give it to you."
Though Panamanian by birth, Dr. Kanem's ancestry is African. She spent many years living and working in Nigeria and Tanzania, and named her son after Nelson Mandela. Describing herself as Afro-Latina, she showed a visitor cellphone photos of Bolivians of African descent.
"I'm proud to personify the diversity that's in Latin America," she said. "There are a lot of people who are surprised that I'm from Panama." Many Latin Americans of African descent, she said, were "very excited that I'm taking up the tenure."
Dr. Kanem said she first became interested in women's reproductive health when she took a bus and train as a Harvard undergraduate in 1975 to an international women's conference in Mexico City. "Of course I didn't know that this was going to happen then," she said.
She completed her medical education at Columbia University, Johns Hopkins University and the University of Washington.
Dr. Kanem said the UNFPA achieved a notable success this year when the African Union embraced what is known as the demographic dividend, a reference to accelerated economic growth that comes from a reduction in fertility rates, fewer dependents and more educated women in the work force.
By some estimates, Dr. Kanem said, every dollar invested in adolescent reproductive health can yield between $6 and $20 in economic benefits. The result has been an increased focus in Africa on the importance of family planning and education for girls, which Dr. Kanem called "a big win for us."
Still, she coupled her optimism about the fund's successes with caution.
"Every time that the discussion on women's reproductive rights and health comes up, there's always danger that there will be pushback," she said. "There's always danger that we have to explain ourselves. We have to show the evidence that projects the rights of women and girls, who really may not be sitting around the table but we are representing them."