Are you curious about what our country hub Share-Net Burkina Faso has been up to in Spring 2022? Here are four key updates over the past few months.
Access to Information on Menstrual Health in Burkina Faso – Member Capacity Strengthening
In May 2022, we organised a learning session on access to information on Hygienic Menstrual Management in Burkina Faso. This session was part of the SHIRIM approach, bringing together 15 of our members with the aim to improve their knowledge on access to information on Menstrual Health (MH), and to propose solutions and strategies for a better access to information and knowledge of MH in Burkina Faso. Participants identified problems within access to information on MH by families and schools using the Iceberg method. Factors hindering access to information on MH and identification of change were also highlighted through world coffee facilitation. This resulted in developing an action plan focusing on knowledge production that can influence policies and practices to improve access to information. There were great moments of sharing and exchange between members, participants said they were satisfied and ready to undertake actions to improve access to Menstrual Health information in schools and families. You can Read more about the sessions (in French) here.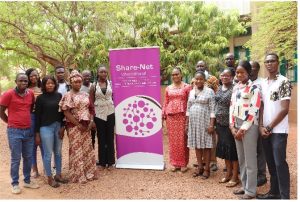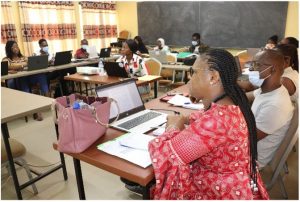 Quarterly Meeting of the steering committee
In April, Share-Net Burkina Faso held their quarterly meeting with their steering committee. The purpose was to inform COPIL members about the actions of the hub in the first quarter, present an amended 2022 action plan, and to collect recommendations for good implementation of the activities. Share-Net Burkina Faso's Project Coordinator, Ms. Zalissa Bande, highlighted in her presentation that Share-Net Burkina Faso has been able to implement various activities over the past quarter. Exchanges also focused on the mobilisation of resources for the sustainability of the hub, and to facilitate participation of several members of SNI's Co-Creation Conference in July. The members of the steering committee present  said they were satisfied with the update and reiterated their availability to support the hub in achieving the objectives by Share-Net Burkina. Read more in French here.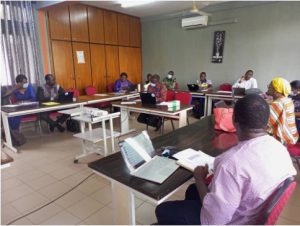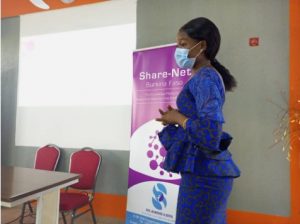 SRHR Youth empowerment through improved Social Media use
In mid-June, Share-Net Burkina Faso organised a youth workshop focusing on the use of social media networks as a tool to improve knowledge of SRHR. 20 young people from youth organisations and organisations promoting the rights of people living with disability attended. Takeaway messages focused on that if social networks are used well, they can contribute significantly to accessing quality SRHR information, positively influencing young peoples SRHR. Throughout the session, young people were able to build their SRHR capacity on the proper use of social networks, exchange tips for using social networks, and developed a social media action plan for promoting SRHR.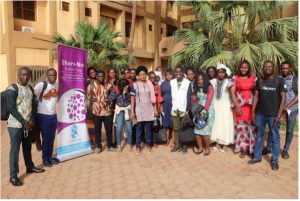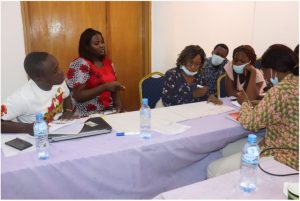 Networking and Visibility
A key objective of the recent presentation cafe initiated by Her Excellency the Ambassador of the Netherlands to Burkina Faso, Esther Loeffen, was to make Share-net Burkina Faso's vision known to partners in the Netherlands. The session took place at the head office of SOS Jeunesse et Défis, Share-Net Burkina Faso's host organisation. The Ambassador shared that the platform is funded by the Dutch Ministry of Foreign Affairs, which explains the link the Embassy has with Share-Net Burkina Faso. The meeting allowed partners to make recommendations for the proper functioning of the knowledge management platform. Her Excellency the Ambassador took this opportunity to invite all partners to join Share-Net, and to contribute to the sharing and production of knowledge to improve policies and practices of SRHR. read more here. Learn more here.