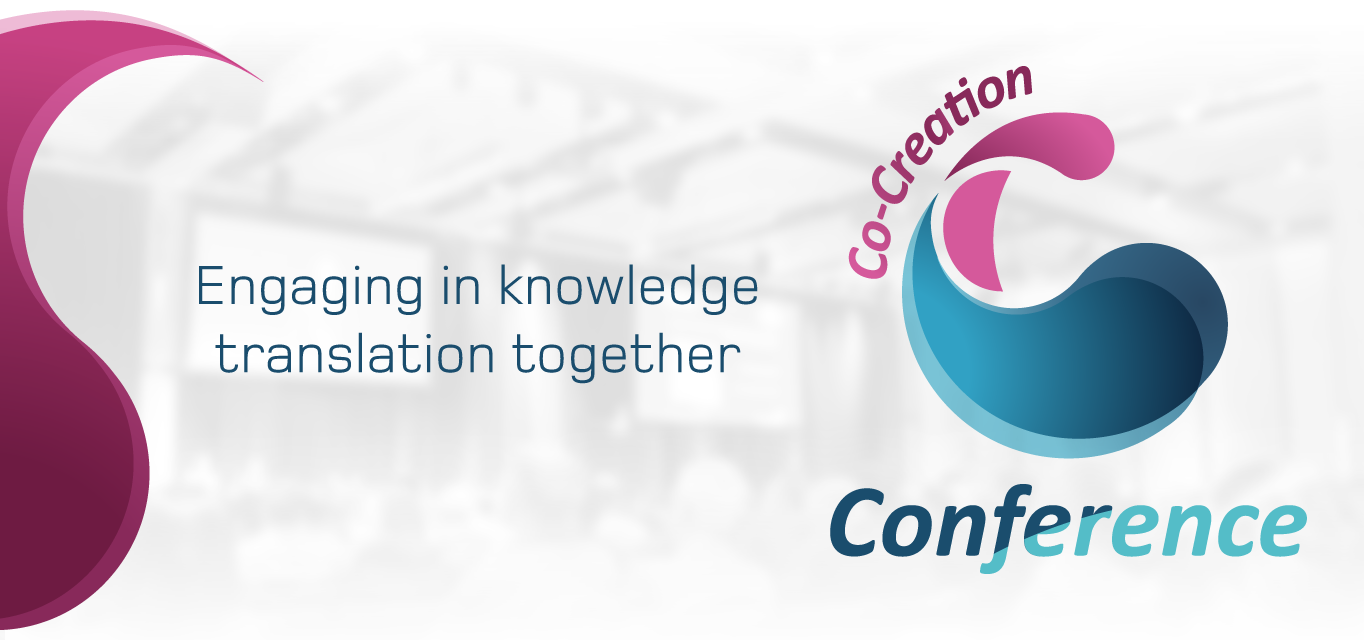 What is the Co-Creation Conference?
Over the past few years, Share-Net International (SNI) has been placing greater focus on the translation of knowledge and the use of these products within the knowledge-management cycle. The SNI Co-Creation Conference (CCC) is one of the key knowledge translation strategies piloted for this purpose. The first edition of the CCC held in October 2019, and due to its success, the CCC has become a bi-annual event, with the 2022 edition being held as hybrid online and in-person conference in Bogatá at Share-Net Colombia!
The CCC is a working conference that is co-organised by SNI and one of the Share-Net country hubs. During the conference, concrete knowledge products are developed to influence sexual and reproductive health and rights (SRHR) policy and practice at country level and at international levels. All conference participants, including researchers, practitioners, young people and policymakers, engage in dialogues and are part of the co-creation process for these knowledge products.
To learn more about the SNI Co-Creation conference, check out this video below!
Aims and objectives of the conference
The CCC aims to translate knowledge and evidence into products that members of SNI and other participants can use to improve policy and practice around one or more specific SRHR themes. This year's conference revolves around the topic 'Access to Quality Information on Sexual and Reproductive Health and Rights'.
Access to information is a Human Right. Quality information empowers communities and individuals, facilitates decision-making, and promotes citizen participation. Unfortunately, access to information is mediated by socioeconomic, cultural, behavioural, and knowledge factors. This topic invites us to reflect, create, innovate, and generate products and strategies that facilitate access to information, appropriate to our contexts.
The specific objectives of the CCC are to:
Present state-of-the-art knowledge and evidence around Access to Quality Information on SRHR;
Identify areas where change is needed, and the kind of products and processes needed to improve policies and/or programmes;
Develop concept products and outputs jointly with content experts, professional writers, media specialists, and visual designers;
Offer the opportunity to learn, exchange, and network between and with international actors on SRHR.
National and international Communities of Practice (CoP) were established, consisting of Share-Net members and partners. A narrative review is currently being developed and deliberative dialogues are being held with key informants to inform the type of knowledge products that could be developed during the conference.
Sponsoring or Donating to the CCC
Are you interested in supporting the CCC and sponsoring the conference, or making a donation? By supporting this conference financially, additional attendees from low- and middle- income countries in the Global South will be able to join the conference, or funding made available for additional conference grants. For more information please visit our Donation and Sponsorship page.